Green smoothies are not just delightful refreshments but in addition, they are wonderfully helpful to maintain physical fitness. A Green Smoothie a day can totally transform your health over the long run.
Most people don't get enough leafy greens, and drinking a green smoothie is a great way to get more greens without needing to taste or chew them. Green smoothies make the perfect way to sneak extra greens into children and green-phobic adults.
The easiest way to turn any smoothie into an instant green concoction is by adding one or two teaspoons of phytoplankton powder. It doesn't get any easier than that!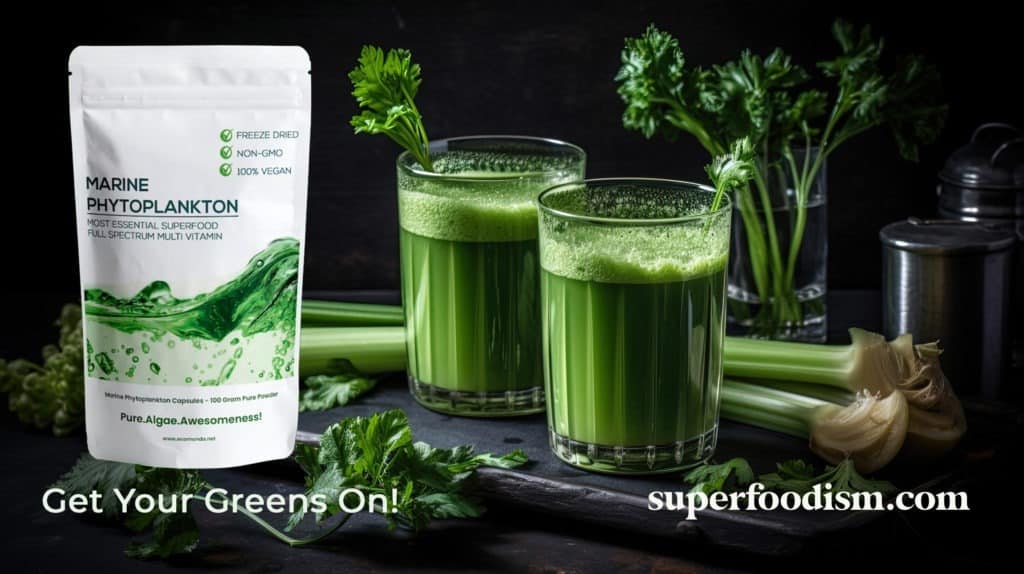 Here is one delicious recipe for a blender full (1.5liter) of goodness:
2 cups of water
3 ripe mangoes
1 banana
2 peaches
two teaspoons of phytoplankton
Enjoy!